Horas Sumut News – Tahun 2021, tayangan Korea masih akan menghibur para pemirsa. Sejumlah drama dan reality show Korea bisa ditonton di platform streaming legal.
Berikut tayangan Korea yang bisa ditonton di Netflix mulai Januari 2021:
1. What Happened to Mr. Cha?
What Happened to Mr. Cha? Foto: (dok. Netflix)
Drama What Happened to Mr. Cha? akan mengawali tahun baru. Drama ini dibintangi oleh Cha In Pyo hingga Jo Dal Hwan.
Drama ini bercerita tentang seorang aktor yang kesulitan untuk melupakan puncak kejayaannya di masa lalu. Hingga suatu hari ia mengalami titik balik yang memaksanya untuk melihat dirinya yang sekarang.
What Happened to Mr. Cha? bisa disaksikan di Netflix mulai 1 Januari 2020.
2. 18 Again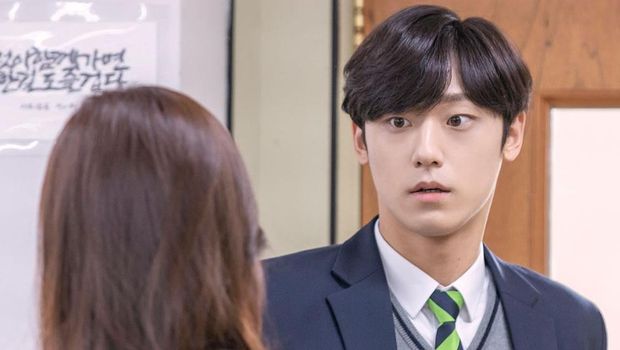 18 Again Foto: instagram @jtbcdrama
Kim Ha Neul, Yoon Sang Hyun, hingga Lee Do Hyun bergabung dalam salah satu drama yang mencuri perhatian di 2020. Bertajuk 18 Again, drama ini bercerita tentang seorang pria paruh baya yang mendapatkan kesempatan kedua ketiak ia kembali ke tubuhnya yang masih berusia 18 tahun.
Drama ini bisa disaksikan kembali secara legal di Netflix mulai 22 Januari 2020.
3. Flower of Evil
Lee Joon Gi dalam drama Korea Flower of Evil Foto: Dok. tvN
Lee Joon Gi dan Moon Chae Won menciptakan duet luar biasa lewat Flower of Evil. Hingga drama ini usai ditayangkan, publik masih banyak membicarakannya.
Bercerita tentang seorang pria yang menyembunyikan masa lalunya yang kejam dan mengubah identitasnya. Di sisi lain sang istri, yang merupakan seorang detektif, justru melacak masa lalunya.
Flower of Evil bisa disaksikan mulai 24 Januari 2020 di Netflix.
4. Busted!: Season 3
Busted Season 3 Foto: (dok. Netflix)
Yoo Jae Suk hingga Park Min Young akan kembali menghibur para penonton dengan kekocakan mereka yang mencoba memecahkan kasus. Busted! akan kembali di musim ketiga pada 22 Januari 2020.
Di musim ketiga, para detektif selebriti akan kembali mencoba memecahkan kasus-kasus kecil yang menuntun mereka pada sebuah misteri besar.